New Samsung Galaxy Foldables Drive More Sustainable Future While Providing the Most Versatile Mobile Experience
The Company's MX business shares the progress on its commitment to do more with less through Galaxy for the Planet
amsung Electronics announces today that it has made progress towards achieving the 2025 sustainability goals for the MX(Mobile eXperienc
More...
---
Introducing Samsung Galaxy Z Flip4 and Galaxy Z Fold4: Samsung's Most Versatile Devices, Changing the Way We Interact with Smartphones
Samsung pushes the boundaries of smartphone versatility with its fourth-generation foldables, providing enhanced productivity, customisation capabilities, and FlexCam experiences 
Samsung has announced the next generation of ground-breaking foldable
More...
---
[Editorial] Innovation, Connectivity, Collaboration Pave the Way for a Deeper Understanding of Yourself with Samsung Wellness
Next week, Samsung will share its latest line-up of innovative products designed to enhance users' everyday lives, including updates that empower fitness and wellness routines. Ahead of the unveiling, we'd like to take the time to reflect our philoso
More...
---
[Video] South African Content Creators Own the Limelight with the Galaxy S22 Ultra-Mode Feature
SA Influencers, Sindobile Tusani and Mandisa Jakavula, enjoy an epic night out with the Samsung Galaxy S22 Series
South African Content Creators Sindobile Tusani, Mandisa Jakavula, got to enjoy an awesome and unforgettable night out at one of Johanne
More...
---
Samsung Relaunches Samsung Service Centre Impacted by KZN Looting
Samsung Relaunches Samsung Service Centre
Impacted by KZN Looting
Revamped and reloaded, the store has enhanced the customer experience even more
JOHANNESBURG, South Africa – 29 July 2022 – In July 2021 the Samsung Customer Service Centre in Riverhorse
"
More...
---
Meet the New Purple Edition, S22 Bora Purple
Every colour has its own unique characteristics and heritage. Among them, purple has been one of the most beloved. It is a compelling colour, blending the calmness of blue and the excitement of red to create a different kind of energy that evokes war
More...
---
[Editorial] The Journey to the Next Generation of Foldable Innovation Starts Today
Stephanie Choi, EVP & Head of Marketing at Mobile eXperience Business, Samsung Electronics discusses how this year's Unpacked embrace the next normal and opens up the Galaxy experience to everyone both on and offline
For over a decade, Samsung Galaxy
More...
---
Samsung Announces M8, the New and Stylish Smart Monitor Series
Featuring a SlimFit Cam, the new Smart Monitor M8 is available in four modern colours
JOHANNESBURG, South Africa – 25 July 2022 –
Samsung has announced its latest Smart Monitor series, the M8, featuring an upgraded, stylish design. The versatile new
More...
---
[Editorial] The Mainstream Moment for Foldable Smartphones Is Here
I have worked my entire career as an engineer, and I have seen many innovations at Samsung that have pushed the limits of what's possible with smartphones. Our mission is, and always has been, to create technology that makes people's lives better. Te
More...
---
Make Winters Warmer and Summers Cooler, the Energy-Efficient Way
The Samsung WindFree
Air Conditioner range turns up the heat with ease in Winter. While it's always been difficult to warm up homes in South Africa, designed more for a hot climate, Samsung's WindFree
 air conditioner rises to the challenge. It lets y
More...
---
[Invitation] Galaxy Unpacked August 2022: Unfold Your World
Innovation isn't just about radical ideas; it's about unlocking new experiences that transform our daily lives for the better. Meaningful innovations go beyond the technical and provide a platform upon which our everyday lives become richer and more
T
More...
---
Samsung Welcomes Capitec Bank to the Samsung Pay Family
Capitec Bank customers can now take full advantage of the convenience of Samsung Pay
Samsung South Africa is pleased to announce the launch of Capitec on the Samsung Pay platform this July. For Capitec's many customers, it is time to say goodbye to y
More...
---
Unbox Samsung's 2022 Lineup, Designed for Innovative Personalized Experiences
2022 products offer new cutting-edge technologies, features and designs for a re-defined experience across multiple devices
JOHANNESBURG, South Africa –  06 July 2022 – Samsung Electronics today showcased its 2022 lineup of Neo QLED 8K, soundbars, ac
More...
---
Samsung Showcases New Era of Micro LED Technology at ISE 2022
2022 models of The Wall deliver incredible technological innovation – including the slimmest ever pixel pitch display at a mere P0.63
JOHANNESBURG, South Africa – 08 July 2022 – Samsung is showcasing the future of Micro LED technology at Integrated
More...
---
[Editorial] Reimagining the Role of Digital Signage in a Constantly Evolving World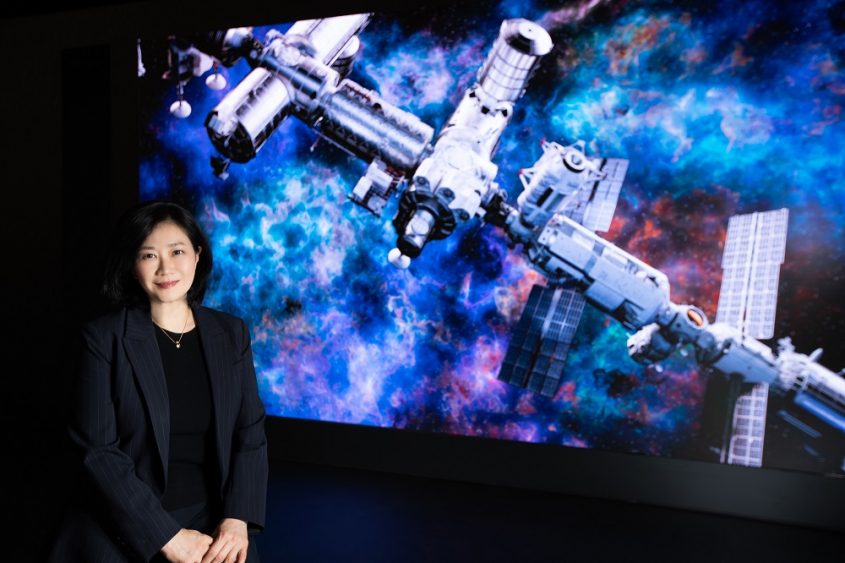 △ Hyesung Ha, Executive Vice President of Visual Display Business at Samsung Electronics
Last month I had the opportunity to travel to Barcelona, Spain to attend Integrated Systems Europe (ISE) for the first time in two years. It reminded me that th
More...
---
Samsung Announces Launch of #MyBespokeChallenge 2022
The 2022 version follows the popular 2021 inaugural edition,with an exciting new focus on young designers
JOHANNESBURG, South Africa – 06 July 2022 – The Samsung South Africa #MyBespokeChallenge will return on 1 October. The 2022 iteration of the
More...
---
Go Behind the Lens with Niquita Bento
Niquita Bento Shoots Glamour's Disruptors Issue with the Galaxy S22 Ultra
Niquita Bento, the industry-disrupting international fashion photographer has built a reputation for capturing images that reflect unique perspectives, considered composition a
More...
---
2022 Samsung QLED and Lifestyle TVs Recognised by Top Global Certification Institutes for Eye Comfort, Safety and Colour Accuracy
• Lifestyle TVs receive 'Glare-Free' verification from UL, 'Eye Care' certification from VDE in Germany
• Twenty new QLED models named world's-first 'Pantone Validated' screens
JOHANNESBURG, South Africa – 01 July 2022 –  Samsung Electronics today ann
More...
---
[Interview] Samsung Neo QLED 8K: Everything You Need for the Ultimate Home Theater Experience
JOHANNESBURG, South Africa – 30 June 2022 – Samsung Electronics has wowed the world once again with its latest innovation, the 2022 Samsung Neo QLED 8K. Boasting an ultra-large screen, stunning 8K resolution and next-level image and sound quality, th
More...
---
[Interview] How Samsung Achieved a Pantone Validated Recognition for HDR Displays
JOHANNESBURG, South Africa – 30 June 2022 – Samsung Electronics' all new 2022 QLED TV models have become the world's first Pantone Validated

HDR displays for Pantone Matching System (PMS) and Pantone SkinTone colors. Pantone is the foremost authority
More...
---